It's true. When it comes to meeting the needs of our customers, quality is at the top of our priority list. When it comes to priorities within our company, safety comes first, but that's a story for another day. Today, I'll be covering additional details about our dedication to quality and how it helps us meet the needs of our customers.
After Mead Metals was founded in the early 1960s, it didn't take long for the company to find its place among the larger, already established metal manufactures in the industry. We identified an area that was being underserved and made it our specialization.
Knowing Our Niche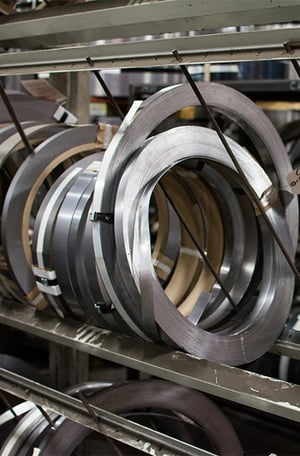 Among our current customer base, we're well-known for our niche services: high-quality, low-volume, specialty metals. And depending on the needs of our customers, we can check one, two, or all three of those boxes with a single order.
If you need a high-quality specialty metal in a large quantity or a small quantity, we can help. If you need a low-volume order of a non-specialty metal we carry, like stainless steel, we can supply your project without charging outrageous minimum lot fees.
Additionally, we offer various in-house machining services so that metal product orders can arrive for our customers already meeting the specifications of their project. Whether it's a tight tolerance or a rolled edge, we can make it happen.
Staying Consistent
The fact that our metal products are high-quality is so normal within our company, it's almost one of those things that go without saying. The customers who regularly work with us know Mead Metals is the place to go for top quality metals, and the mills that sell us metal product know we'll only accept material that meets our standards.
But, we've learned it's essential to share that information publicly. That way, purchasers who are seeking high-quality specialty metals can find us if they need us.
Serving Our Customers
When your project needs fit our niche, Mead Metals is the metal service center you want to call on. We provide high-quality, specialty metals in both low and high volumes. Plus, we provide additional, value-add services to customers who need their metal product to meet specific parameters. You can get started by requesting a quick quote.