What is the strongest metal on earth? It may sound like a simple question, but the answer is quite complex because comparing metals based on strength doesn't work as you'd think. Why?
For starters, there isn't a universal scale for strength. At best, there are four. Keep reading to discover these four different types of strength as they relate to metallurgy. From there, you will gain better insight into metals leading the pack in terms of strength.
Determining the Strongest Metals: Types of Strength
Tensile Strength
Tensile strength refers to a material's ability to resist tension. In other words, it looks at the amount of force required to stretch or pull something apart. A material with low tensile strength would pull apart more quickly than a material with high tensile strength.
Compressive Strength
Compressive strength refers to a material's ability to withstand being squeezed together (compressed). To test compressive strength, an external force places pressure upon a material, tracking to what degree the material can resist size reduction. A widely accepted test for compressive strength is Mohs Hardness Test. The test relies on a scale that rates minerals from 1-10, or softest-hardest.
Yield Strength
Yield strength refers to a material's ability to withstand permanent deformation or bending. It's a way of testing the elastic limit of a given material. Usually determined via a bend test where two ends of a beam or bar are gripped, and stress is applied. The intent is to discover how much stress it requires to exceed the material's yield point, or the point at which the material will not return to its original shape upon removal of the stress.
Impact Strength
Impact strength refers to a material's ability to withstand a blow without fracturing or shattering. In other words, it's a method for determining the limit of how much energy a material can absorb via impact.
Comparing Strong Metals
Since a metal's strength depends on multiple factors, there isn't a simple answer to the question, "what is the strongest metal on earth?" Instead, there are several metals that are known to be among the strongest.
Here is a list of some of the strongest metals on earth, sorted by alphabetical order.
Please do not view the following as any sort of ranking.
CHROMIUM STRENGTH
Chromium is a hard and brittle transition metal with a steel-gray color. This metal is rated an 8.5 on the Moh's Hardness Test, making it one of the hardest metals on earth. The only metals above chromium on this chart are boron (9.5) and diamond (10).
INCONEL STRENGTH
Inconel is a group of nickel-based superalloys known for their ability to withstand extremely high temperatures. When looking at Inconel's tensile strength, it can reach up to 103-160 ksi (compared to stainless steel's score of 73.2 ksi). Due to its temperature-resistant qualities, this alloy is considered one of the strongest on earth.
STAINLESS STEEL STRENGTH
Stainless steel is an alloy of iron reputable for resistance to rusting and corrosion. Because stainless steel has many variations, the strength of each alloy can differ significantly. Grade 304 stainless steel, for example, stands out with incredible tensile strength of up to 621 MPa or 90 KSI.
TITANIUM STRENGTH
Titanium metal is an elemental earth metal with an extremely high melting pot. It has a notably high strength-to-weight ratio, making it an ideal metal for applications where weight is minimized, but strength must be maximized.
TOOL STEEL STRENGTH
Tool steel is a type of carbon alloy used for tool manufacturing. Its hardness, abrasion resistance, and ability to retain shape at high temperatures make it one of the strongest metals on the market. The ultimate tensile strength of A2 steel can reach upwards of 1860 MPa.
TUNGSTEN STRENGTH
Tungsten is one of the strongest natural metals (142,000 psi). However, tungsten is brittle and known to shatter. On the Mohs scale of hardness, tungsten is rated at a 9.

Using the different types of strength outlined above, it's easy to see why choosing the single strongest metal is difficult. For instance, let's look at tungsten vs titanium.
Tungsten vs Titanium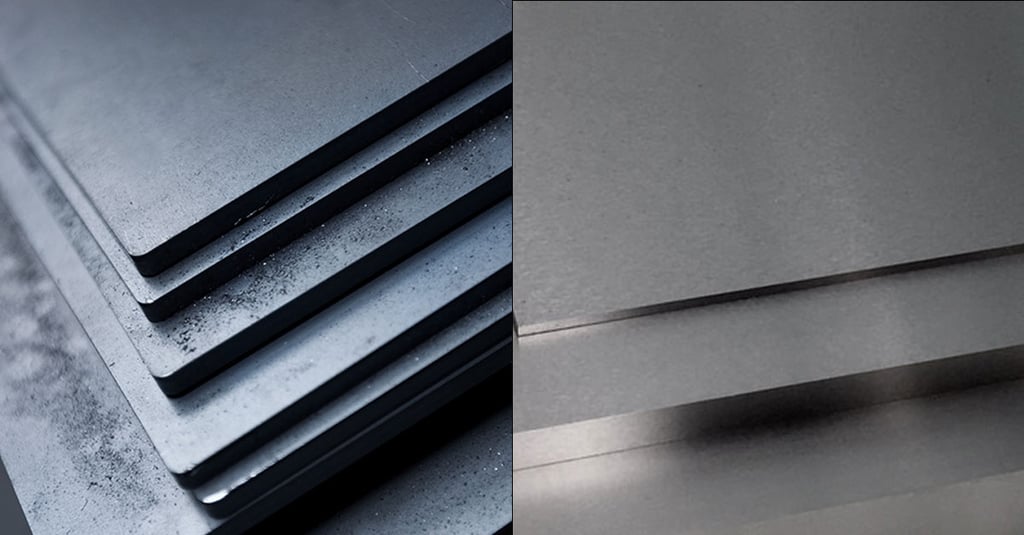 As mentioned above, tungsten is the strongest of any natural metal (142,000 psi). But in terms of impact strength, tungsten is weak — it's a brittle metal known to shatter on impact. On the other hand, Titanium has a tensile strength of 63,000 psi.
When looking at titanium's density, with a pound-for-pound comparison, it beats tungsten. Regarding compression strength, titanium scores much lower on the Mohs scale of hardness.
It's easy to see that trying to make a direct comparison is a bit like comparing apples to oranges. Whether you look at chromium vs inconel, titanium vs steel, or tungsten vs stainless steel. It just doesn't quite make sense.
TALK TO US ABOUT YOUR NEEDS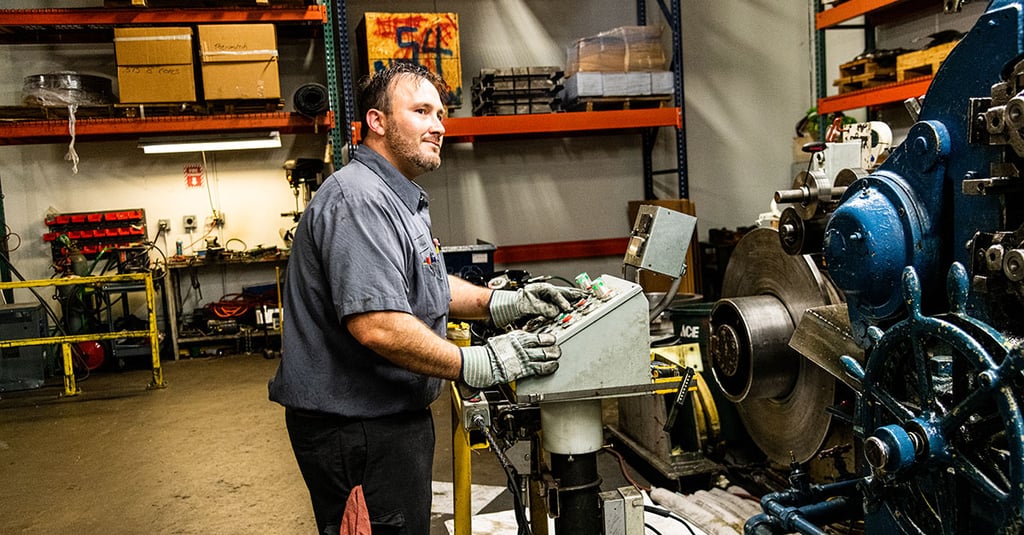 While there may not be a strongest metal on earth, it all comes down to the metal's intended usage. For example, there may be an application where a high-yield strength is vital, but the compressive strength is irrelevant. This is why we take a consultative approach with our customers.
At Mead Metals, we don't only strive to understand what the customer wants but also what they are trying to achieve. Speak to our team today to discover which metal is best for your project or end goal!