Knowing the signs of a trustworthy metal service center will help you get the materials you need, in the quality and quantity your project requires. Here are five signs of a trustworthy service center:
5 Signs of a Trustworthy Metal Service Center
1. On-Time Deliveries
In an industry that runs on tight deadlines, few things are as valuable as a track record of on-time delivery. A metal service center with a history of on-time deliveries will know this and share it with new or potential customers.
2. Impeccable Customer Service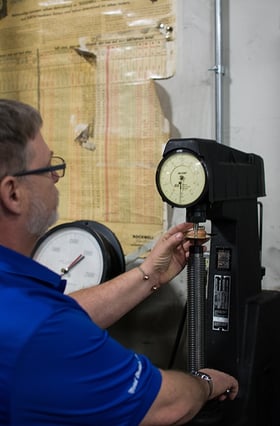 If you're ever curious about how much a business values their customers, look no further than their customer service practices. You can tell a lot about a business by how they work through issues with you. Do they listen to you, communicate openly, and work with you to find a solution?
3. Products Arrive Undamaged
While on-time deliveries are great, they aren't everything. If the product you order arrives damaged or unfit for your application, you're still going to have to problem solve and/or push back deadlines. Packaging and shipment processes matter, and it's a sign of trust when your metal service center puts forth the effort to ensure your materials arrive undamaged.
4. Quality Control and Compliance
The importance of quality in metal products cannot be understated. Sure, certain applications require higher quality than others, but what's important is to know your supplier can provide the material you need at the quality your project requires.
Some industries require their materials to meet international quality standards. RoHS compliance means restricting materials that are hazardous to the environment and known to pollute landfills. Alternatively, DFARS compliance is required for specialty metals that will be used by the U.S. Department of Defense.
5. Reliable Sourcing
Depending on where you land on the metal product supply chain, it's pretty common for your material to move through multiple hands before it gets to you. Few end users are able to buy directly from the producing mills, which is the primary reason service centers exist. If your service center has strong relationships with multiple mills, you should reap the benefit.
If you find these five things, you're likely working with a trustworthy metal service center, which is one of the ways to simplify your purchasing process. For additional tips for getting the most out of your time, view The Complete Guide to Buying Metal Products.