Most customers know beryllium copper is valuable based on its price point, but what are the characteristics that make it worthy of its price tag? Below, I'll break down the unique properties that make beryllium copper such a versatile and valuable metal product.
Beryllium Copper Properties
Oftentimes shortened to BeCu, beryllium copper is an extremely versatile alloy that's desirable for many different applications and industries. Here are five of the properties it's known for.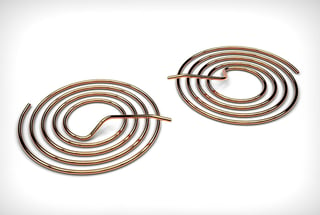 1. Strength
You'll notice beryllium copper used in cryogenic equipment because it keeps its strength, even at low temperatures. You can view the Tensile Strength ranges of the BeCu carried by Mead Metals here.
2. Electrical and Thermal Conductivity
BeCu efficiently transmits heat and electricity. As a result, it is commonly used for electronic connectors, computer components, and telecommunications products. Additionally, the alloy is non-sparking and non-magnetic.
3. Hardness
The versatility of BeCu's hardness is one of its most important characteristics. The alloy can be either softened or hardened as needed by applying different heat treatment processes. Heated one way, it becomes the strongest and hardest of its alloy counterparts. In fact, it achieves a hardness that rivals high-grade alloy steels while retaining the other favorable characteristics of BeCu (like electrical conductivity and corrosion resistance).
4. Corrosion Resistance
Because it is naturally resistant to corrosion, alloy 172 is commonly used to create electronic springs and connectors, oil and gas equipment components, automotive powertrain components, as well as undersea and marine telecom components.
5. Machinability
This is to say that BeCu can be metalworked, formed, and machined with relative ease. Beryllium copper can be machined when it is soft and then retain its shape after being heat-treated to the desired hardness.

Here at Mead Metals, we offer beryllium copper in a wide range of tempers. Our BeCu is sourced from within the United States, and our customers can purchase it in large and small quantities.