For many applications and end products, knowing a metal's melt source is important; for others, it might not matter much, if at all. But, in times when a metal's melt source matters, it matters a lot.
Why Melt Source Matters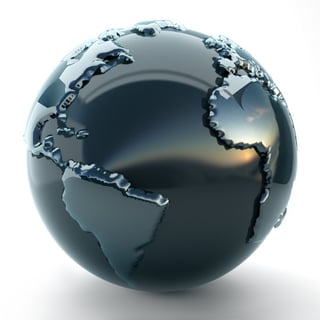 Whether or not a metal material's melt source matters depends on its final application and/or its final user.
One of the most common reasons melt source matters is when the end product needs to be DFARS compliant.
What is DFARS?
DFARS, which stands for Defense Federal Acquisitions Regulation Supplement, applies to all contractors that provide either goods or services to the United States Department of Defense (DoD).
Metal products that will be used by the DoD must be DFARS compliant, meaning its melt source must be within the United States or from a qualifying country. Failure to comply with DFARS can result in heavy fines and other consequences. Because the risks of non-compliance are quite high, if you need DFARS compliant metal products, it's best to cover your bases.
How to Get Domestically Melted Metal
Typically, all you need to do to get DFARS compliant metal products is to ask for them. So, if you need domestically melted and/or DFARS compliant metal products, it's important to let your metal vendor know upfront. That way, they can give you an accurate quote and lead time for your order, and you can be sure you're going to get the material your project requires.
Some metal vendors and service centers already buy domestically melted and/or DFARS compliant metals, making getting what you need quite simple.