If you've paid any attention to the news over the past two years, you've noticed markets across many industries falling victim to volatility brought on by lagging production and increased demand. Many influences have caused this, most notably the COVID-19 pandemic, the war in Ukraine, and the potential recessions many countries are currently facing.
Steel is no stranger to fluctuating market conditions, and many fear the possibility of a volatile steel market where demand and price plummet, leaving suppliers with large quantities of steel and nobody to purchase. Let's look at what market volatility is, what it means to the steel industry, what some of the causes may be, and how it affects demand and price.
What Is Market Volatility?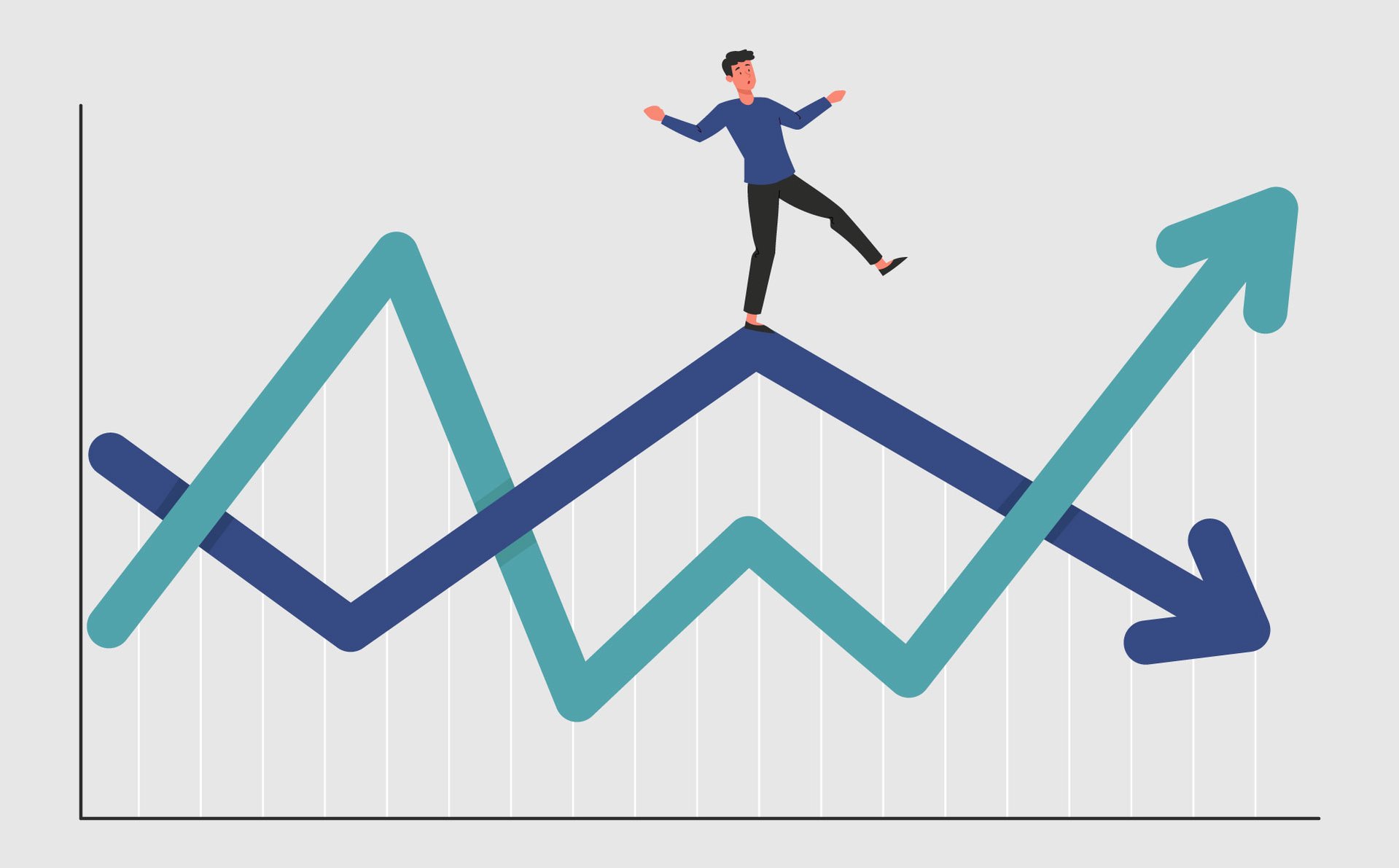 In general terms, market volatility refers to the up or down change in the price or value of goods and services during a specific period of time. Volatility is measured by how much a market changes compared to the overall average for that industry. Changes that cause volatility are often sudden and unpredictable, brought on by more significant events like pandemics, wars, recessions, inflation, and policy — to name a few.
What does market volatility look like in the steel industry?
What is it?
With regard to the steel industry, market volatility mirrors that of any other industry. When changes in steel price occur due to significant geopolitical events, demand rises or falls as a response. Generally, when demand falls, prices also fall, and vice versa. This usually leaves mills and suppliers with either a surplus or a shortage of material on hand.
What causes it?
As mentioned, larger geo-political events tend to affect the price volatility of steel. An event itself won't necessarily make an impact immediately, but the consequences of said event impact the demand and how a product is used. In the instance of steel, a larger event such as a war could increase demand for military uses, in turn driving the price up. Similarly, a sudden infrastructure bust could limit the amount of construction taking place, which would drive down demand and price.
How it's currently affecting steel prices
To no surprise, skyrocketing inflation, simmering COVID-induced supply chain bottlenecks, and the war in Ukraine are causing metal prices to drop across the U.S. Despite experts' optimism that the U.S. will avoid a recession, many throughout the industry are skeptical about purchasing large quantities of steel and other metals.
What That Means for order quantities
When purchasing demand drops, concern usually rises among steel mills and suppliers, which causes production to slow back down. Rather than risking the possibility of being stuck with an excess of product, the safer bet for both suppliers and those buying steel is to cut back on large quantity orders. However, as anyone in the metals industry will tell you, minimum order quantities are few and far between.
How Mead Metals Can Help
While the future of steel prices remains uncertain, one thing is sure — Mead Metals offers low-volume metal products, high-volume metal products, and everything in-between. Supplying our customers with exact quantities to meet their specifications eliminates the need to deal with excess products. For everything from A109 cold rolled strip steel and annealed spring steel to stainless steel and tempered spring steel, our team is happy to fulfill the needs of just about any size project.
In addition to our metal supply shop, we perform a range of in-house services to add value to our metal products, including
Narrow width slitting
Close tolerance shearing
Cut-to-length
Edge rolling
De-cambering
Gauge correction
Temper re-rolling
If you require a high or low-volume order of specialty metals, reach out to Mead Metals for a quick quote. Our expert staff is ready and willing to assist you with any questions and needs, typically within the same day as an inquiry.