In addition to providing the highest quality materials for our customers, Mead Metals is committed to delivering exceptional customer service throughout every interaction. It's one of the main reasons our company lives up to its ISO certification and remains one of the nation's premier distributors of specialty metals.
Our goal isn't to simply sell you metal but rather to guarantee you have the materials best suited for your project. With that said, no industry is perfect 100% of the time, and on the rare chance a Mead product fails to meet quality standards, we're dedicated to fixing the issue in the fastest and most convenient way possible. Our reject policy promises customers that if a problem should occur with their order, we'll take every action to fix it.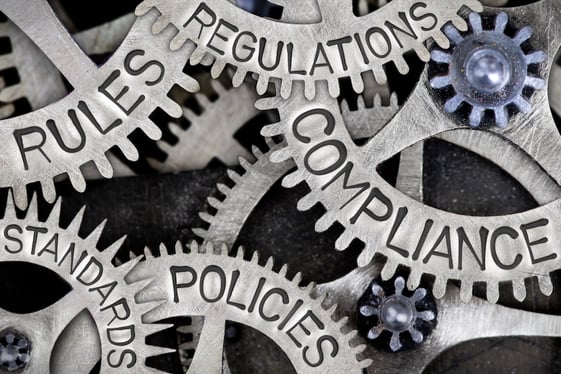 TYPICAL QUALITY ASSURANCE ISSUES
Even high-quality metals are subject to environmental factors and can be damaged during transit. Therefore, even with our best efforts, it's possible that products will occasionally fall short of our quality assurance standards. While these issues aren't common, there is a possibility you may encounter specification and rust issues.
SPECIFICATION ISSUES
While meeting precise specifications on every order is our goal, irregularities are still possible during the production process, such as slitting to the wrong width or inducing excess burr. We understand the inconvenience unworkable material causes our customers, so we aim to prevent those issues by honoring a "measure three times; cut once" mindset for all orders. If a material or product does not meet the specifications of your order, our team is ready to take the necessary steps to resolve the issue.
RUST ISSUES
Although specification issues are simple to identify and address, rust issues are less straightforward. We take great pride in the quality of our products, which is why we inspect each order meticulously before it leaves our shop floor. Once it's on its way, however, we have little control over how the product is handled or stored during and after transit. Different metals are known to develop rust in certain conditions, and if materials begin to rust days or weeks after delivery, it's likely due to storage practices or environmental factors. If rust or corrosion is found upon delivery, our team will help find the cause of the issue and take measures to correct it.

WHAT IS THE PROCESS FOR HANDLING REJECTED MATERIALS?
Since every order and interaction is unique, we handle rejected materials on a case-by-case basis. In instances where it's appropriate to exchange material, we will do so as soon as we're notified. Re-work orders are moved to the top of our production schedule in an effort to honor the timeline of our customers.
As an effort to ensure quality and accountability throughout our processes, we photograph all materials before they're shipped, so we can confirm our orders are packaged and loaded correctly. Cosmetic flaws are often subjective and complex to determine which party is responsible, but we will always correct issues for which we are at fault. In cases where the material is out of specifications, we will ask for a sample of the rejected material or photos to help determine the cause.
After an order has been rejected and we've discussed the issue with our customer, material should be returned in the same manner it was originally sent. Freight charges are the customer's responsibility unless Mead determines that the issue was our mistake, in which case we cover the cost of shipping. If the matter is freight or shipping related, we investigate whether the fault lies with Mead or the trucking company.
OUR COMMITMENT TO YOU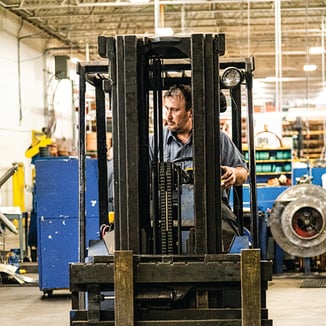 As a small supplier, we're able to give our customers the time and attention they deserve. We promise to listen to your needs and help as best we can. If you're in need of quality assurance assistance, contact us here or through the link below.