Stainless steel is one of the most widely used metals in a broad range of industries. Thanks to its malleable nature and strong corrosion resistance, it's highly desirable for many manufacturers seeking low-maintenance metal material for their products. You can find stainless steel products throughout the automotive, food processing and handling, and medical industries and in many of your everyday household items.
---
DOES STAINLESS STEEL RUST?
Despite being known for its extremely corrosion-resistant features, stainless steel is prone to rust in certain circumstances. Although rusty metals are often a result of water exposure, stainless steel will also rust from exposure to damaging chemicals, saline, grease, or prolonged exposure to heat.
WHAT PROPERTIES MAKE STAINLESS STEEL RUST-RESISTANT?
Stainless steel is an iron-based alloy made up of two or more basic raw materials found in nature, including iron ore, chromium, silicon, nickel, carbon, nitrogen, and manganese. Elements are added to enhance specific properties of the metal, such as corrosion resistance, ductility, malleability, and so on.
The element responsible for stainless steel's corrosion and rust resistance is chromium, which usually accounts for 12 to 20 percent of the alloy's makeup during the melting and casting process. The less chromium included, the less resistant the steel will be to rust.
RUST-RESISTANT COATINGS
In most cases, a polyurethane top coat, sealant, or epoxy coating can be added to stainless steel to prevent further corrosion. These coatings are a reliable and economically sound choice for rust prevention on stainless and carbon steel products. Additionally, corrosion inhibitor sprays are great for preventative maintenance and are found at most hardware, automotive, or department stores.
WHAT CAUSES STAINLESS STEEL TO RUST?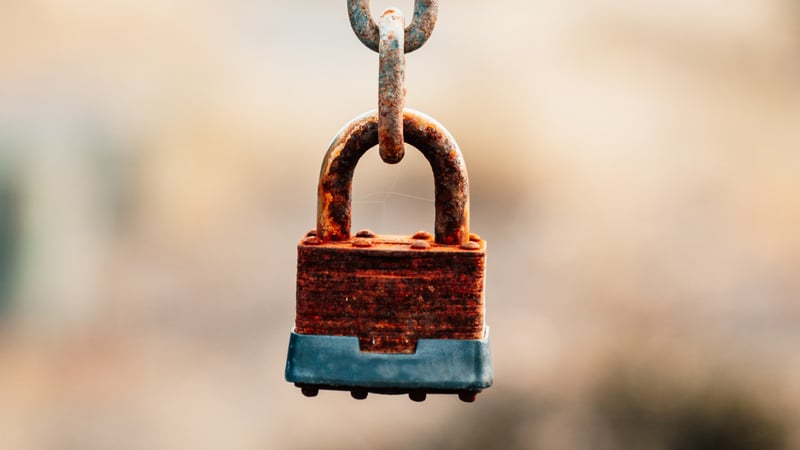 Rust is the result of an oxidation reaction. When the iron infused in stainless steel reacts with water and oxygen, it forms a hydrated iron oxide — or in common terms — rust. That said, the ugly reddish or brown coating only occurs when oxidation forms on iron or iron alloys.
OTHER REASONS STAINLESS STEEL RUSTS:
Damaging chemical exposure
Contact with saline
Grease contamination
Prolonged exposure to heat
HOW TO CLEAN OR REMOVE RUST FROM STAINLESS STEEL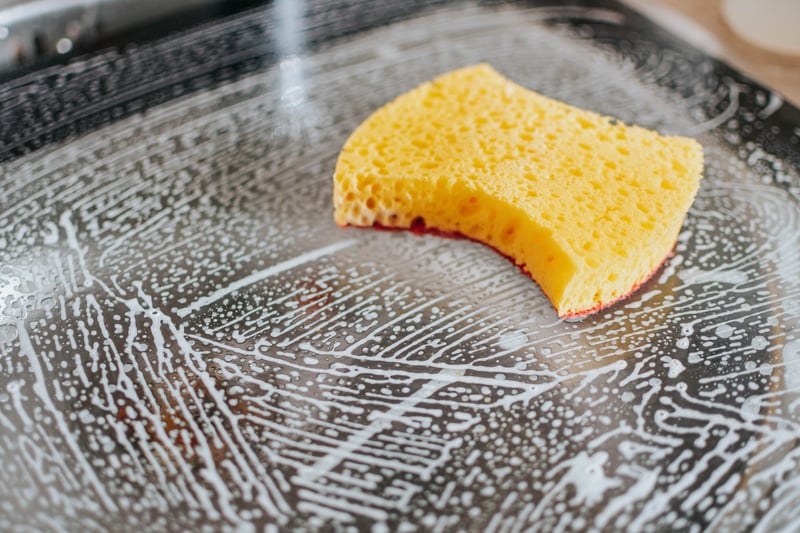 If your stainless steel products have rusted, you can rest assured knowing that there are several effective ways to remove the corrosion. From industrial to household methods, let's take a look at some of the best rust removal options:
HOMEMADE RUST REMOVERS:
Mix vinegar, baking soda, and salt to create a rust remover
Scrub the rust away with a lemon, lime, and salt mixture
Utilize a ketchup and washing soda mixture to scrub rust away
STORE-BOUGHT RUST REMOVERS
INDUSTRIAL RUST REMOVAL METHODS
Using a wire wheel brush and a grinder to grind off surface rust
Sandblasting metal to remove rust
Soaking rusty products in a chemical solution
HIGH QUALITY, LOW VOLUME STAINLESS STEEL SUPPLIERS
If you're in need of stainless steel material, Mead Metals can help. We serve a variety of industries by offering high-quality metal products in low and high-volume order quantities, allowing us to meet the needs of nearly any application.
We offer stainless steel and stainless sheet metal in various grades and quantities and can provide multiple value-added services, including slitting, cutting-to-length, and edging. Our expert staff is always ready and willing to assist you with any questions and needs, so reach out today for a guaranteed Mead Metal's Quick Quote.