Brass is an alloy of copper and zinc, and can have many different properties depending on the balance of these two materials. Additionally, brass can include other metals such as aluminum, lead, and arsenic, which will each create a different alloy with its own unique properties.
When you think of brass, you may think mostly of its decorative uses, or perhaps its uses in musical instruments. Because of its shine and gold-like color, brass is often used in architectural design and decorative hardware, but this metal is much more versatile than you might think. Brass is used in ammunition casings, electric components, and technical instruments like compasses and watches, and it also played a major role in the early automotive industry.
The Brass Automotive Era
As the automotive developments in Europe made their way to the United States in the early 1900s, innovative Americans began developing their own vehicles, primarily with brass parts. Brass was used in constructing not only the external elements such as light housings and door handles, but also interior components such as radiators and frames. In 1914, steel became the automotive industry's metal of choice, ending the brass era around the time of World War I.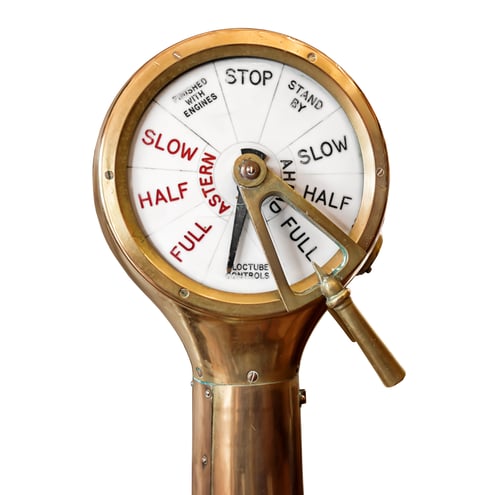 Brass Use in Vehicles Today
While the brass era may be over, this alloy is still used in the automotive industry today in a number of ways. Because of its strength and heat-resistance, brass continues to be used in radiator cores, tubes, and tanks. Compared to aluminum, brass radiators cost less, are easier to manufacture, and last longer. Brass parts are also easier to recycle, making it both an economical and environmentally-friendly material.
Finding the Right Alloy to Fit Your Project

Mead Metals stocks a variety of brass products in sizes and quantities to meet the needs of any project. We inventory alloy 260 brass sheets and other brass products in thickness from 0.005 gauge to 0.187 gauge, and in annealed, quarter hard, half hard, and full hard tempers. Other tempers and alloys are available as well. If we don't have it at Mead Metals, we can get it — and get it fast!