As many of us in the industry know, Copper (CU) tends to be one of the most sought-after metals for outdoor use. Copper's properties make it durable and highly resistant to corrosion and weather, allowing it to stand the test of time for hundreds to thousands of years. Let's take a look at some of the reasons why many manufacturers, architects, and construction professionals rely on copper for outdoor applications.
WHAT ARE THE USES FOR COPPER OUTSIDE?
Copper remains a popular choice across many industries for both functional and decorative pieces. A few common examples include copper roofing, rain gutters, electrical wiring, and plumbing fixtures. It's also used for outdoor table tops, lanterns, bird feeders, fountains, sculptures, door knobs, and pull handles. Chances are, you can even find copper in your garage or tool shed in the form of wrenches, pliers, screwdrivers, and shovels too.
WHAT PROPERTIES MAKE COPPER FAVORABLE TO USE?
Copper is known for its unique properties, making it one of the most versatile and sought-after metals. Its electrical and thermal conductivity make it an excellent choice for wiring and connectors in electrical devices, plumbing, and automobile parts. Similarly, copper is considered a "red metal" alongside brass and bronze, and thanks to its aesthetic hues, it's used for many high-end or decorative-looking applications. Another favorable quality of copper is its natural germ-fighting capabilities and bacteria resistance that help sterilize wounds and purify drinking water.
WHAT FACTORS AFFECT COPPER'S LONGEVITY?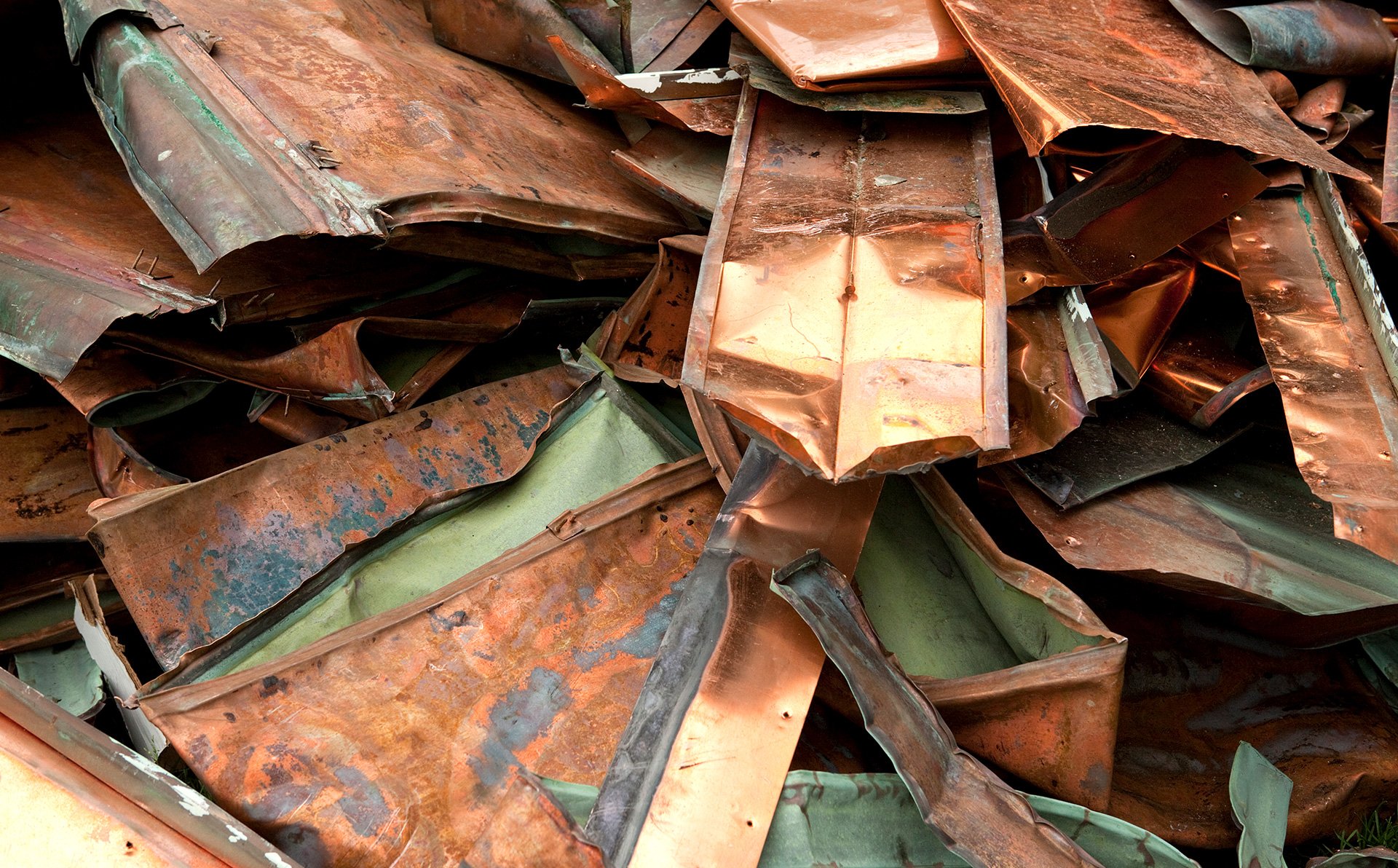 Copper is a strong, formable metal that holds up to rust, weathering, and soil corrosion when used in areas with unpolluted air, non-oxidizing acids, and water. At the same time, it can also be soft, malleable, and ductile when combined with other elements to create copper alloys. Another factor affecting copper's longevity is its unmatched ability to be recycled. It's estimated that only 12% of the world's total copper supply has been mined throughout history, and an impressive 60% of that is still in use today, thanks to recycled scrap!
Need high-quality copper? mead metals is the place
Mead Metals is the place for high-quality copper material and products. We take pride in being a leading provider of ASTM B152 copper products sourced from the United States and Germany. We offer a range of sizes and tempers in low and high-volume quantities and can accommodate custom parts processing, including
Cut-to-length
Edge-roll
Precision slit
Shear
Reach out today for a guaranteed quick quote. Our service team is always ready and willing to assist you with our needs and typically replies within two hours or the same day.