Because there are many different variables that go into selecting a metal product that'll work for your application, getting the right metal for the job can take a little digging. We have customers who come to us knowing exactly what it is they need, and we have others who are less sure. And during those times where they're unsure, there are a few strategies that can help.
Use Reliable Resources
Here on our website, we have some very helpful charts for helping customers figure out which metal product they need. In fact, we outline a majority of the physical and chemical properties of the metals we typically stock. For instance, we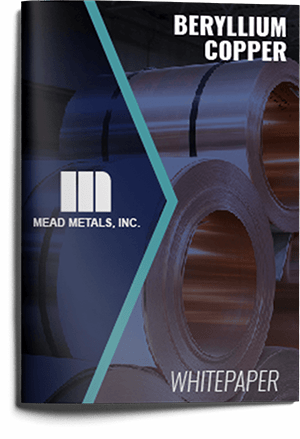 have a chart detailing the chemical composition differences between 301, 302, and 304 stainless steel. You can also easily reference the tensile strength of different tempers of beryllium copper.
Beyond physical and chemical property information, you can readily view each metal product we regularly stock. If you take a look at our annealed spring steel stock items, you'll see that C1095 annealed spring steel in 0.025 gauge is a regular stock item but that same alloy in 0.022 gauge isn't. We also have our metal specs. formatted into printer-friendly documents for customers who prefer working with hard copies.
Work with Knowledgeable Service Centers
A lot of the time, the charts and tables on our website give our customers enough information to fill out our quick quote request form and get their metal order going. Other times, customers have questions or needs that our charts just don't cover.
For those instances, we recommend working through their project needs with Mead Metal employee. Their wealth of information and depth of understanding of our metal products and the capabilities of our metal service center are unmatched. They will be able to work with you to get to where you need to be, and if they can't, they'll most likely be able to point you in the right direction toward who can help.


One of the key benefits of working with a long-standing, well-established metal service center is being able to benefit from the expertise they have to offer. Do you have a metal product order to get started? Try submitting a quick quote request: