The International Organization for Standardization (ISO) is an independent, non-governmental organization that creates international standards for quality, safety, and other procedures in many industries.
In metal service industries, an ISO certification verifies that a company's management systems, manufacturing processes, services, or documentation procedures meet global standards for quality assurance.
Keep reading to learn what it means to be ISO certified and the differences between ISO 9000 and ISO 9001.
What Does It Mean to Be ISO Certified?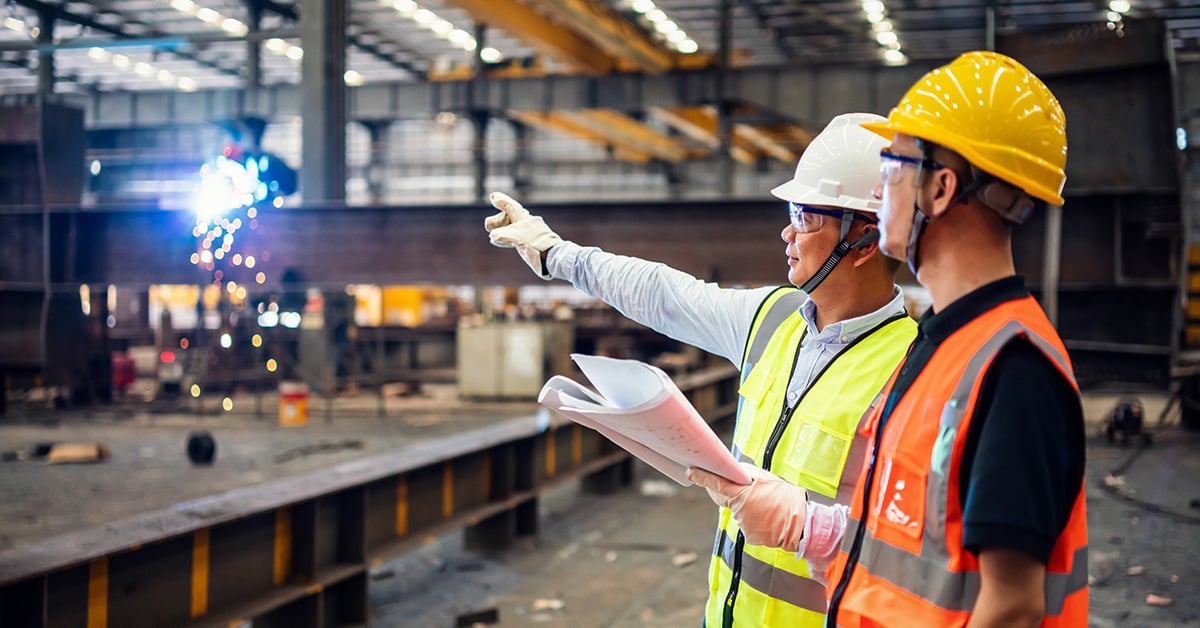 As you just learned, the ISO establishes guidelines for operational procedures in almost every industry or field. But what does that mean?
ISO guidelines help businesses and organizations best serve their customers and stakeholders by ensuring they meet regulatory requirements related to their products and services. Generally, ISO standards help companies determine if they're doing things correctly.
The ISO is only responsible for creating and setting standards, and to remain impartial, they enlist third parties to measure or grade those seeking certifications. In other words, the ISO sets the standards while third-party groups evaluate companies to determine if they've met the ISO guidelines required for ISO certifications.
There are four families of ISO standards:
What Is iso 9000?
ISO 9000 is a family of standards for quality management used in industries like manufacturing and construction. It provides an overall framework for its subgroups by laying out the fundamentals and vocabulary associated with quality management systems. ISO 9000 standards are based on seven quality management principles:
Customer focus
Leadership
Engagement of people
Process approach
Improvement
Evidence-based decision making
Relationship management
What is iso 9001?
ISO is the largest subgroup of the ISO 9000 family and the only one that offers a certification. It defines the requirements for meeting quality management standards across management functions, manufacturing processes, services, and documentation procedures. To meet those requirements, an organization must:
Demonstrate the ability to consistently provide products and services that meet specific customer, statutory, and regulatory requirements
Enhance customer satisfaction by consistently improving processes and conforming to ongoing customer, statutory, and regulatory requirements
The Differences between iso 9000 and iso 9001
The differences between ISO 9000 and ISO 9001 can be summarized as follows:
ISO 9000 is a family of ISO standards that provide a general framework for quality management standards.
ISO 9001 is a subgroup of the ISO 9000 family that lays out the requirements for meeting quality management standards.
So in order to become ISO certified, a business or organization must follow the requirements of ISO 9001 and be evaluated by a third party who confirms if those standards are met.
mead metals: an iso 9001 certified metal service center and supplier
An ISO 9001 certification is not required for metal service centers and suppliers, but it does indicate their commitment to quality and continuous improvement. If your process or project requires ISO-certified metal material, look no further.
Mead Metals has been ISO certified since 1998, and we've been committed to maintaining those standards throughout our operation. We are currently up-to-date with the latest ISO 9001:2015 certification and are in the process of becoming AS9100 certified for aerospace quality management by early 2023.
For everything from die trials and engineering samples to large quantities for total production runs, we can fulfill the needs of just about any size project. We also offer a variety of value add services to help you save time and money. Contact us today to get the material you need fast.