When searching for and qualifying a new metal supplier, here are our responses to four of the most common questions.
What Are Your Minimum Order Requirements?
In order to provide a minimum order quantity (MOQ) to suit metal product orders of all sizes, Mead Metals has developed an MOQ policy. Every metal product we provide has its own MOQ, which can be found on each of our individual product pages. For example, the MOQ for Annealed Spring Steel is 30-60 lbs.

While we can and will support orders for quantities smaller than this, the minimum lot charge will remain the same for any quantities ordered at or below a metal's MOQ. Additional variables do apply depending on material thickness, width, and additional processing.
Can I Get Certs with My Order?
If your material requires compliance to a standard like DFARS, AMS, or ASTM, the most important thing you can do is let us know at the time of quote. When that need is identified upfront, we're able to quickly find out whether or not we can meet that requirement.
Advanced notice of any specific material requirements would be recommended at the time of quote as well. For example, if your material requires Mill Traceability, that's something you'll want to let us know upfront because we're going to be able to let you know fairly quickly whether or not we can meet your request.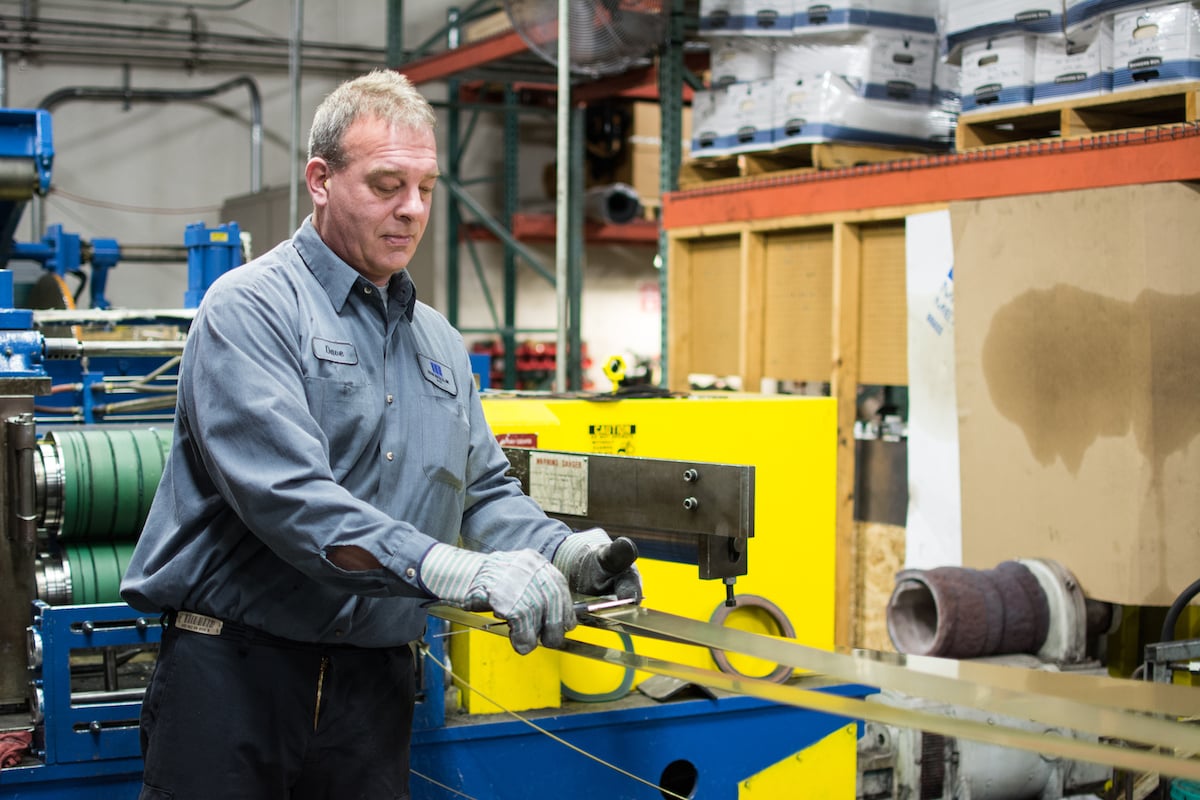 What's Your Lead Time?
This question comes in all shapes and sizes:
How fast can you get this out?
How fast can you ship it?
Can I get it tomorrow?
Can I pick it up today?
As metal suppliers, we're all too familiar with the urgency that some project timelines are under. During the ordering process, we always quote the material type and all the specs. Then, we give the lead time for the shipment. The majority of our customers want their metal material ASAP, and we do our best to accommodate them. In fact, our lead times are always industry-competitive and usually faster than our competitors. We have pretty quick turnarounds for many of our items.
With our regular customers, we're known as a supplier that's able to deliver what they're looking for in the window they need. Because of this, we're often a go-to supplier in situations where they need a quick turnaround for high-quality metal material.
Can You Send Me a Line Card?
Before the Internet got so big, it was common for metal suppliers to have line cards that detailed their common stock items. It was an easy way for customers to find out what else a certain supplier carried. Nowadays, we've made line card information available right here on our website. Better yet, we put together print-friendly versions of line card information for customers who prefer to work with a physical copy instead of staring at a screen.
We may be calling them whitepapers now, but you can think of them as line cards you can grab right off of our website. And, since they're set up for printing, the charts and tables outlining material specs won't get messed up if you decide to print them.
Working with a new supplier can be stressful, but the process can be a little less scary by asking the right questions. Also, if you're new to the industry, I invite you to download our Complete Guide to Buying Metal Products as an additional resource to keep in your back pocket.