A109 cold-rolled strip steel and cold-rolled 1008/1010 steel are used for many of the same products. You'll find home appliances, construction materials, and automotive components made from either of these steels. Although many of the products and components overlap, determining which is best for your project can be quite simple.
Differences in Quality: Cold Rolled Steels
When compared to cold-rolled steel, cold-rolled strip steel is a higher-quality metal product. The price difference is created by factors like overall appearance, corrosion resistance, and precision.
Appearance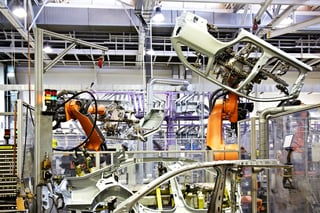 Cold-rolled strip steel is known for having a better finish than cold-rolled steel. In times when appearance really matters, we recommend choosing strip steel. For example, if the final product or component is going to be chrome or nickel-plated, strip steel will provide greater surface uniformity.
Alternatively, if you're creating an internal component or a metal product where appearance is a lower priority, cold-rolled steel will be the better option.
Precision
With cold-rolled strip steel, you'll also find that it is available in tighter tolerances. Because of this, in applications where precision and overall product quality are high priorities, strip steel is going to give you the qualities you need.
Mead Metals carries both A109 cold rolled strip steel and cold rolled 1008/1010 steel in a variety of tempers. If you're ever unsure which metal product is best suited for your application, the staff at Mead Metals will help you identify the right material, or they'll point you toward the right resources.