Steel, a variant of iron with carbon added, often has other elements added to it in order to prepare it for processing and industrial use. Cold rolling, a popular process which prepares steel for use, results in a product called Cold Rolled Steel.
Unique Properties of Cold Rolled Steel
Cold Rolled Steel, often abbreviated as CR or CRS, is known for being extremely ductile. Additionally, it is formable for moderate draw applications, as well as being non-shrinking and non-creeping at ambient temperatures.
Most often, you'll find details about this steel as they compare to Hot Rolled Steel. While Hot Rolled Steel is used in applications that do not require precise shapes and tolerances (like I-beams and railroad tracks), Cold Rolled Steel is known for its ability to hold tight tolerances and retain few surface imperfections.
Common Cold Rolled Steel Products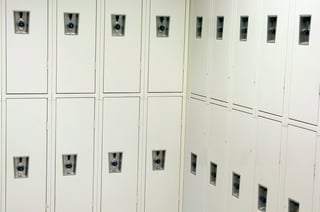 Cold Rolled Steel is ideal for projects where precision is essential. The metal is easily formable for moderate draw applications.
This makes it ideal for use in many home appliances and metal furniture. Metal filing cabinets and school lockers are commonly made of this metal.
In construction, Cold Rolled Steel is a common material for building steel sheds, industrial buildings, and garages.
Cold Rolled Steel Carried by Mead Metals
Mead Metals carries Cold Rolled Steel in ASTM A1008 and AISI 1008/1010 grades. We offer ranges of sizes and quantities to fit your project's needs. We accommodate both high and low volume orders. It is available in thicknesses from 0.005 to 0.134, in drawing quality up through full hard tempers. Upon customer request, we offer tighter thickness tolerances and non-standard thicknesses.