Cold rolled strip steel, oftentimes shortened to strip steel or cold rolled strip, is a metal product commonly used for numerous applications in many areas of industry. Today, I'll cover some of the unique properties of this steel product, along with a few of its most common applications.
Unique Properties of Cold Rolled Strip Steel
Strip steel is known for having tighter thickness tolerances than cold rolled steel. Prior to rolling, hot rolled strip steel is pickled to remove surface impurities and ensure the final product will have a clean, uniform finish.
Strip steel is non-shrinking and non-creeping at ambient temperatures. It is a uniform, lightweight steel that is easy to fabricate, transport, and install. While it's available in a variety of tempers, determining the proper temper for your project depends on your formability needs.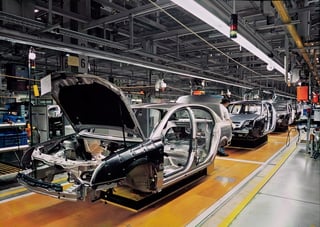 Cold rolled strip is a popular metal product within the automotive industry, stamped into body panels as well as other automotive components. You'll find strip steel used in appliances like refrigerators, washers, and dryers. The unique properties of strip steel have also made it a popular material for building and construction materials.
Cold Rolled Strip Steel Carried by Mead Metals
Mead Metals, Inc. offers A109 cold rolled strip steel products in gauges 0.004-0.1345, in a variety of tempers (from hard to skin-rolled). Your order of strip steel can be slit, cut-to-length, and/or blanked by our in-house metal processing value-add services. Customers can order cold rolled strip steel in large or small quantities to meet the needs of any project.