What is It?
Mill test reports detail an important step in a metal product's journey: the step from the mill that melted the metal to the service center the mill sold the metal to. A mill test report is a quality assurance document that certifies a metal product's chemical and physical properties. Below, I'll outline what you typically see in a mill test report.
Unless you buy directly from a mill, you might not come into contact with a mill test certificate. They are documents all mills send to their customers along with their metal purchases, and each document verifies that the metal you're receiving
meets the specifications
of your order.
What's Included in Mill Test Reports?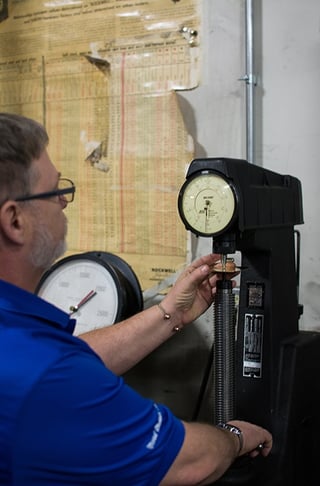 While each mill typically has a different layout for their reports, the information on them is pretty universal. A mill test report will include the following:
Product Description
The metal product's alloy, temper, thickness, width, and finish, along with ASTM and AMS (if required).
Heat Number or Heat Lots
The heat number is an identifying code to provide information about a metal product's origin. It provides the info for tracing material and verifies quality. This is also the only way to trace back to the original mill heat. This is sometimes referred to as a lot number.
Mechanical/Physical Properties
Mechanical properties indicate the strength, ductility, hardness, and elasticity of steel products. These are important to ensure the material meets the physical needs of the end use of the product.
Chemical Properties
In the case of metal alloys, you'll also see a breakdown of the material's chemical properties. Depending on what alloy you're purchasing, the chemical makeup of the metal will need to fall within required ranges.
Any Additional Details Specific to Your Order
Specifications of your order will also be on the mill test reports. For instance, you might see details related to AMS bend tests or the type of metal finish your product has. Basically, any extra information related to your order will be included.
Mill Test Report Example
Below, we've included a mill test report example. On it, you can get a better idea of what a mill test report includes and how to find information like the product descriptions, mechanical and physical properties, and details related to material specifications.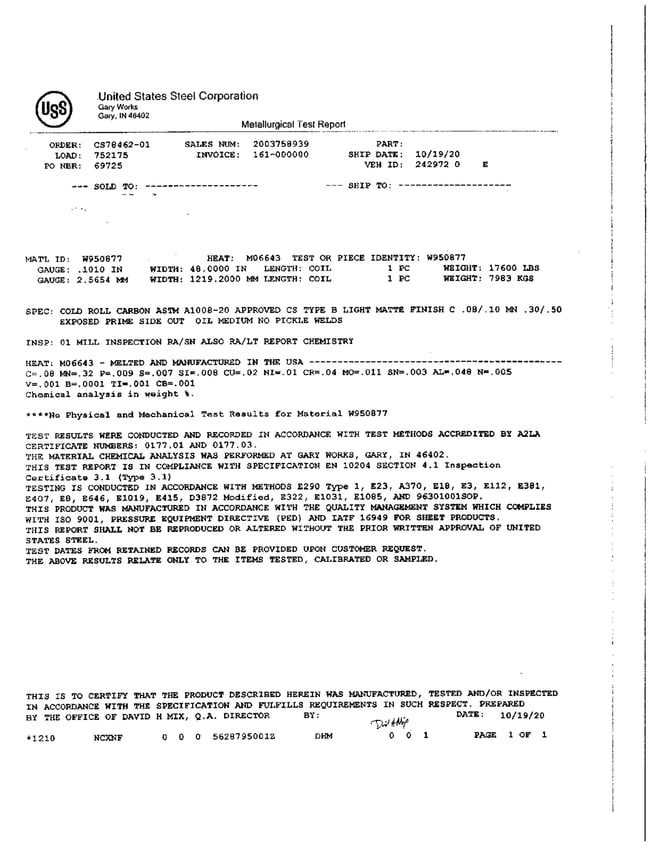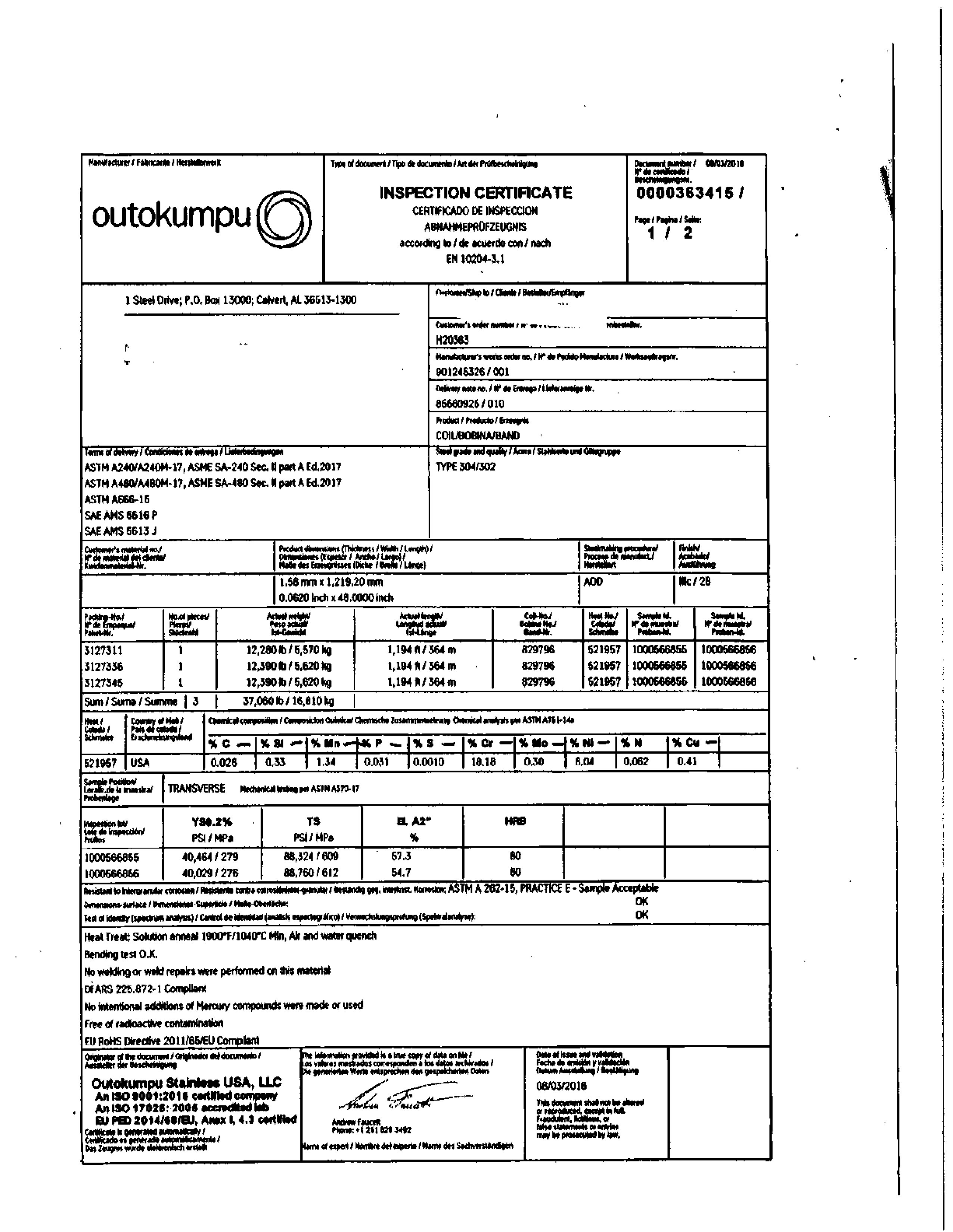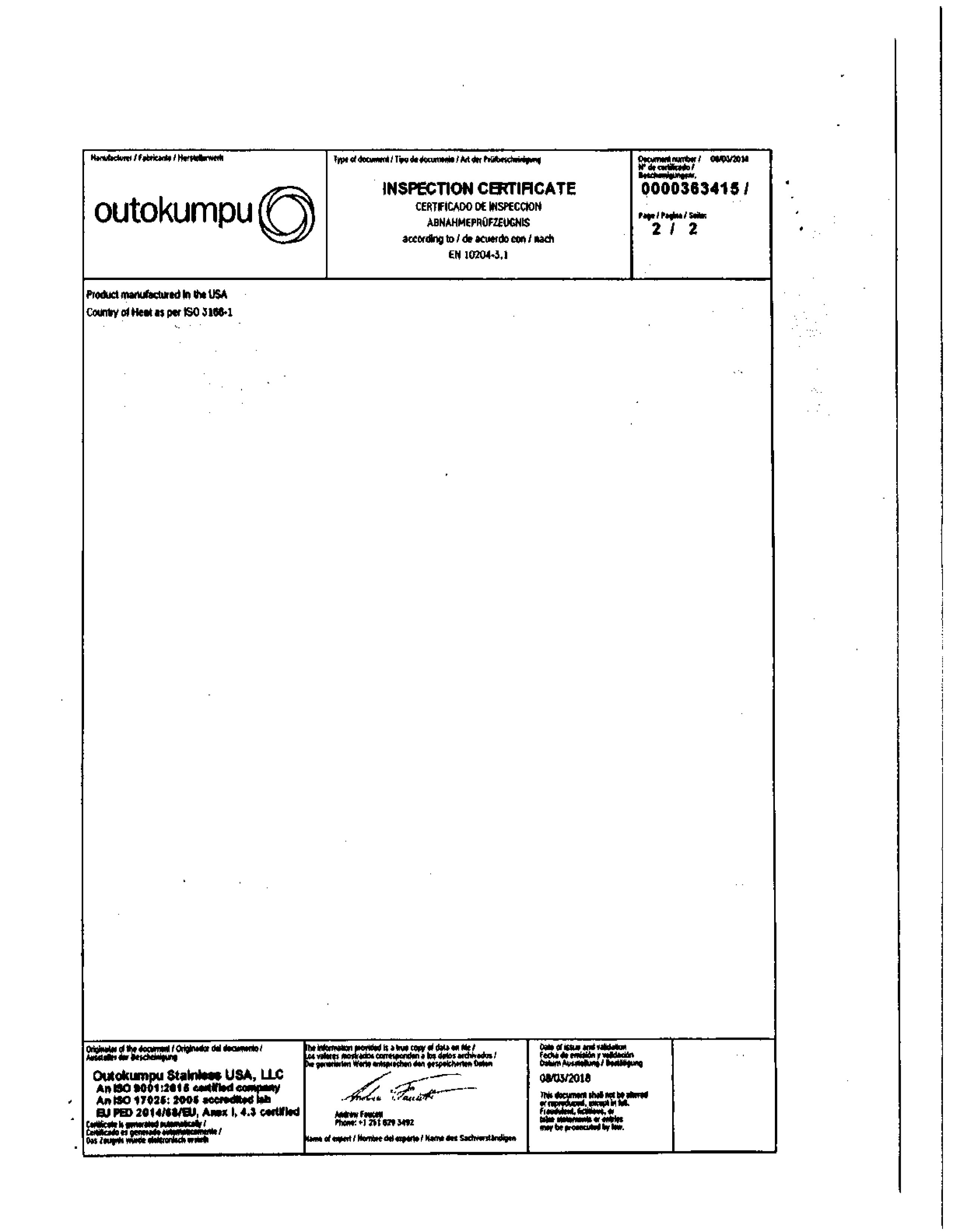 If you have a need for metal sheet or coil that comes along with excellent documentation, let us know.